Digital banks have been hailed as forerunners within an era of rapid technological advances, propelling new competition for incumbent banks to step up their game and digitalize with agility.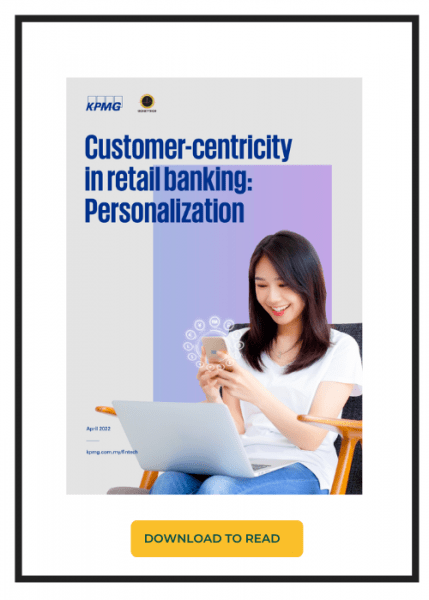 Creating engaging, exciting, and seamless customer journeys is now vital for business survival, which places immense pressure for banks to innovate and build customer-centric solutions to meet evolving customer demands for better, engaging and more seamless customer experience (CX).
Personalization and personal financial management (PFM) are driving forces behind customer-centricity within the financial services landscape today, elevating digital customer experiences beyond banking.
Modern PFM solutions have the potential to power financial resilience globally and bring the next level of financial savviness to consumers.
In this thought leadership whitepaper jointly published with KPMG, take a deeper dive into building a customer-centric banking model with PFM, and evaluate how a leading bank in ASEAN uses Moneythor's personalization engine to elevate their CX.
To learn more, you may also be interested in our guide to PFM Solutions for Banks and contact our team.