The Role of Australian Mutuals in the Financial Ecosystem
The role of mutual banks (mutuals), co-operatives (co-ops) and other customer owned banks in Australia cannot be underestimated. They are integral to communities nationwide boasting a legacy of many years of service.
With this legacy comes a level of experience and understanding of the unique needs of customers to achieve their financial goals. What sets the customer owned banking sector apart is its members' commitment to community development, evident in their sponsorships, community banking initiatives, and extensive philanthropic endeavours. Operating with a people-first approach, mutuals and other customer owned banks focus on delivering financial products & services that consistently yield high levels of customer satisfaction.
Despite being relatively small players within the vast financial ecosystem, mutuals or customer-owned banks exert a disproportionate influence on numerous areas and communities throughout Australia.
To continue making this substantial impact for their members, these institutions must embrace progress on various fronts, as customer needs and overall well-being are undergoing transformative changes.
What we will cover in this guide
The State of Customer Financial Wellbeing in Australia
Lowest wellbeing levels in 22 years
The Australian Unity Wellbeing Index has been tracking the pulse of the Australian nation for 22 years. In that time, the findings have shown that financial wellbeing has remained resilient with rare major fluctuations.
In 2022, however, the results from the national survey showed a substantial decline in financial wellbeing, the likes of which have not been seen in 10 years. These results indicate that Australians are facing unprecedented challenges that are having a big impact on their wellbeing.

Increasing financial pressures
The increase in interest rates has stirred widespread concern in a country where property prices continue to outpace average incomes, leading numerous borrowers to shoulder substantial loans
As the Reserve Bank of Australia initiated rate hikes starting from May 2022, aiming to address inflation, many households found themselves under immediate financial strain. Inflation has proven to be both more elevated and persistent than initially anticipated. People's contentment with the overall economy and their personal financial situations decreased throughout 2022, despite remaining within the typical range. There is a noticeable lack of satisfaction amongst consumers with the ongoing cost-of-living challenges undoubtedly contributing to this sentiment.
Natural disasters causing additional financial stress
The frequency of natural disasters and extreme weather occurrences in recent years has predictably influenced the financial wellbeing of many Australians.
These events collectively subtracted $5 billion from the Australian economy in 2022, primarily due to significant disruptions in key sectors such as mining, agriculture, tourism, and construction.
In addition to the financial instability caused by these incidents,
households in affected regions will face the added burden of higher insurance premiums, a direct consequence of the rising occurrences of extreme weather and natural disasters.
The state of customer wellbeing in Australia in 2023 has experienced significant challenges across multiple fronts. This dual burden of changing macro-economic conditions and environmental disruptions has created a notable decline in financial wellness, underscoring the need for comprehensive measures to address these issues and restore wellbeing across the country.
Rise in scams and phishing attacks

According to a report released by the Australian Competition and Consumer Commission earlier this year, Australians lost a record amount of more than $3.1bn to scams in 2022.
In recent years, scams have become more sophisticated and therefore more difficult for the average consumer to recognise.
For some, exposure to these scams can wipe out their life savings and can have a significant impact on the financial wellbeing of those impacted.
Why Should Mutuals Focus on Improving the Financial Wellbeing of their Members?
Improved financial wellbeing brings a range of benefits, positively impacting various aspects of an individual's life and of society. Financial wellbeing closely aligns with mutuals priority of people-first banking. Key advantages include:
Reduced Stress

A solid financial foundation leads to reduced financial stress, allowing individuals to focus on other aspects of their lives without the constant worry of making ends meet.

Enhanced Mental and Emotional Wellbeing

Better financial health often translates to improved mental and emotional health, contributing to overall happiness and life satisfaction.

Increased Financial Security

Improved financial wellbeing means individuals are better prepared to handle unexpected expenses, emergencies, and are less vulnerable to financial shocks.

Retirement Readiness

Improved financial wellbeing ensures individuals are better prepared for retirement, with sufficient savings and investments to maintain their desired lifestyle.

Increased Flexibility

Financial wellbeing grants individuals the freedom to make choices based on their preferences and values, rather than being solely driven by financial constraints.

Generational Impact

Improved financial wellbeing can have a positive impact on future generations, creating a legacy of financial responsibility and education.

Community and Societal Benefits

A population with improved financial wellbeing can have broader benefits for society, including reduced reliance on social support programs and increased economic stability.
How can Mutuals Help Customers to Improve their Financial Wellbeing?
Mutuals or customer-owned banks have the capability to bolster their customers' financial wellbeing by providing valuable guidance and resources. These offerings serve a dual purpose: assisting individuals and families in navigating difficult situations while also improving their long-term financial stability.
Here are some of the tools and supports that mutuals can offer their customers:

Personalised Insights & Financial Management

Financial Literacy Tools & Tips



Predictive Money Management


Personalised Insights & Financial Management
Through the provision of tailored insights and recommendations, mutuals can offer their members a more transparent view of their existing financial position and circumstances. Utilising user-friendly transaction displays, real-time alerts, and concise expense summaries, member-owned financial institutions can simplify the potentially overwhelming process of comprehending spending habits and financial patterns.
Moreover, by harnessing the Consumer Data Right (CDR) and its Open Banking component, mutuals can equip their members with a comprehensive perspective of their financial situation, encompassing information from multiple financial institutions. This holistic understanding of their finances serves as the crucial initial step in formulating a strategic plan to navigate the challenges they face, helping individuals and families chart a path towards financial stability amidst uncertain times.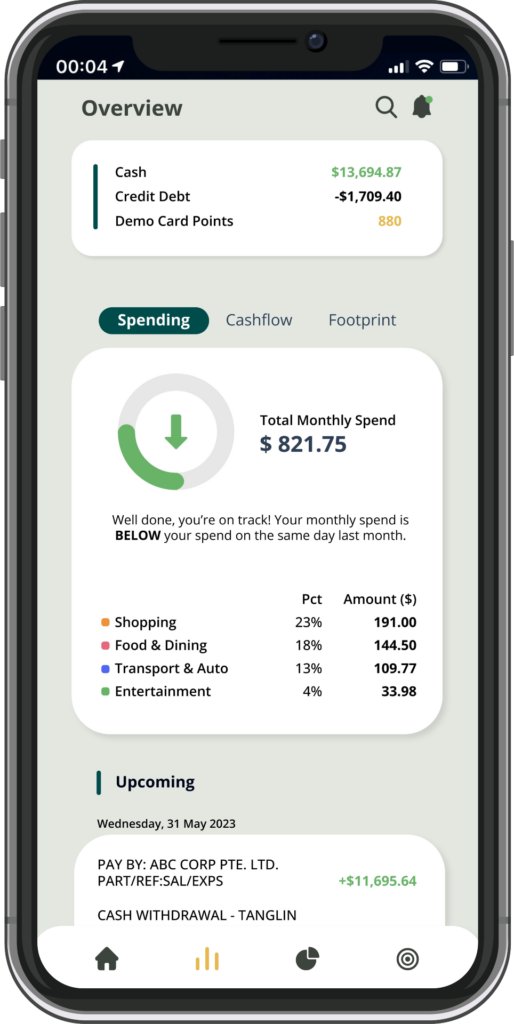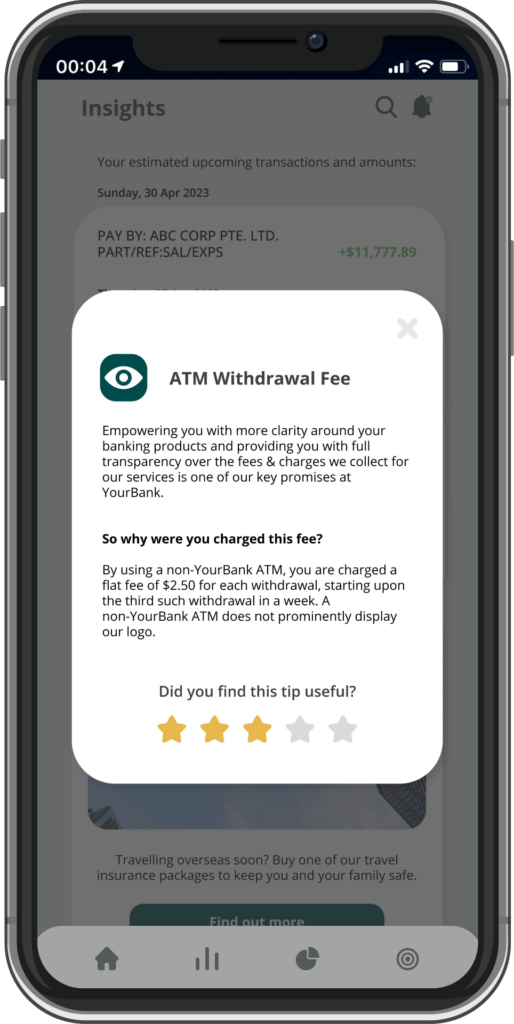 Financial Literacy Tools & Tips
Empowering consumers with essential financial tools and knowledge, on a range of topics such as budgeting, saving, investing, debt management, and financial products and services, equips them to make informed choices and steer clear of financial challenges. Mutuals can offer this valuable information through regular and contextual bite-sized pieces of content and recommendations within their banking apps as well as other channels including email, SMS and push notification. This personalised tips gradually enhance members' financial literacy over time.
Furthermore, mutuals have the opportunity to incorporate gamification strategies to create more engaging financial education experiences to specific segments of their base. This approach not only provides members with the knowledge needed to navigate challenges but also lays the foundation for their future financial achievements.

Savings Goals
Savings goals significantly enhance financial wellbeing by providing direction and purpose to an individual's finances. They foster focus and also encourage responsible money management.
Savings goals often start with building emergency funds, preparing for unexpected expenses, and paying down debt, leading to financial stability and reduced stress. Long-term planning, facilitated by savings goals, ensures individuals are better equipped to handle life's uncertainties, such as retirement or medical expenses.
Achieving these milestones boosts financial confidence, reducing financial worries and enhancing overall peace of mind. Ultimately, savings goals act as a roadmap to financial success, promoting wise financial decisions, resilience, and a sense of control over one's financial future, thereby significantly improving financial wellbeing. Mutuals can provide savings goals, pots or virtual pockets within their digital channels with limited impacts on their core systems.
Additionally, to maintain members' dedication towards savings, mutuals can reward good saving behaviours with personalised rewards and incentives.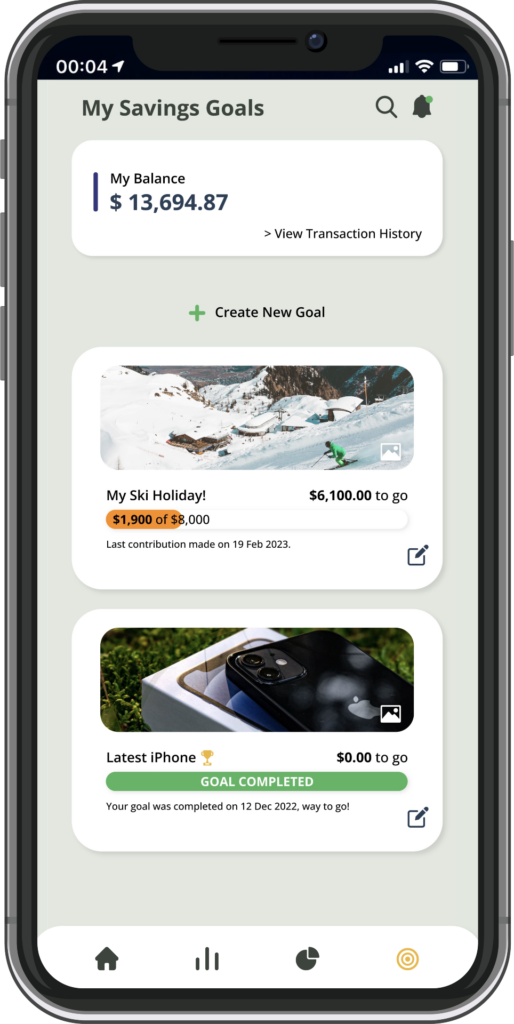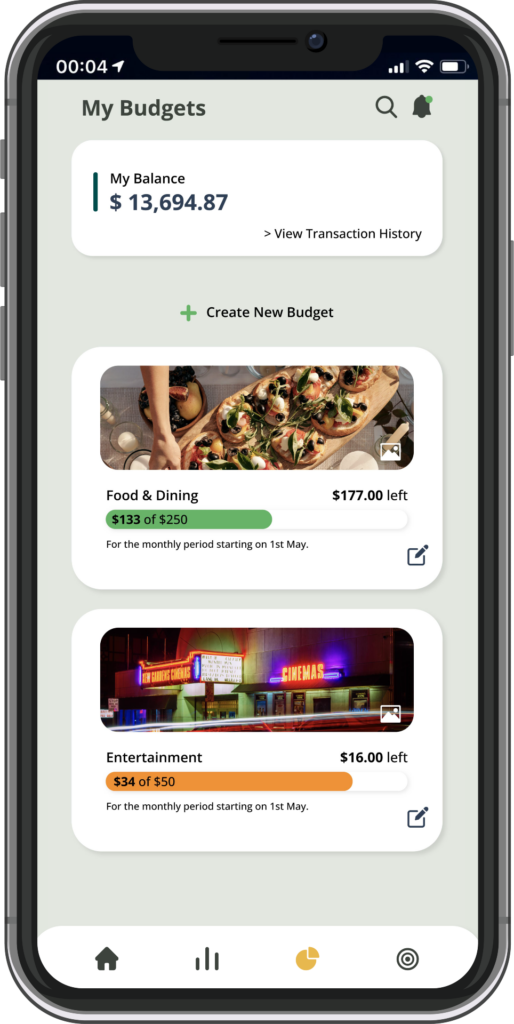 Budgeting Tools
Mutuals can assist their members in crafting practical and achievable spending budgets, based on personalised insights and past spending patterns. By providing Personal Financial Management (PFM) tools that include intelligent budgeting features, members can conveniently monitor their income and expenses in a single user interface, ensuring that their spending aligns with their financial objectives and preferences.
Employing real-time data and insights, mutuals can play a crucial role in keeping their members on course with their budgetary plans and targets, thereby ensuring sustainable long-term financial security.

Predictive Money Management
Advanced predictive financial management tools, such as financial forecasts and alerts, empower individuals to project their income and expenses for a defined period. This capability helps with efficient resource allocation, allowing them to prioritise essential expenditures and find opportunities for adjustments or reductions to address the rising cost-of-living.
Financial forecasts offer a proactive view, enabling individuals to anticipate potential financial hurdles and take pre-emptive steps to avoid difficulties. Leveraging historical transaction data, Mutuals can readily offer these predictive insights to customers, serving as a preventative measure to safeguard their financial stability.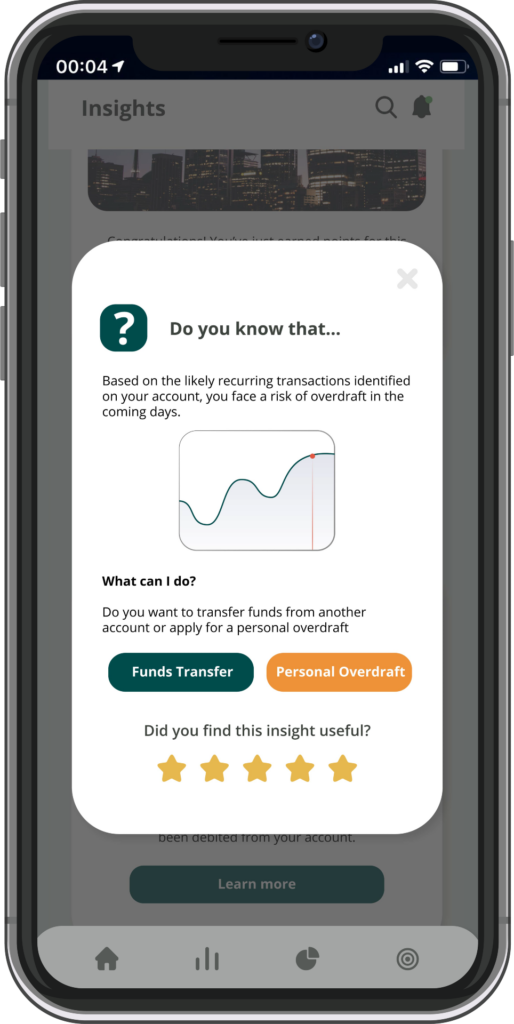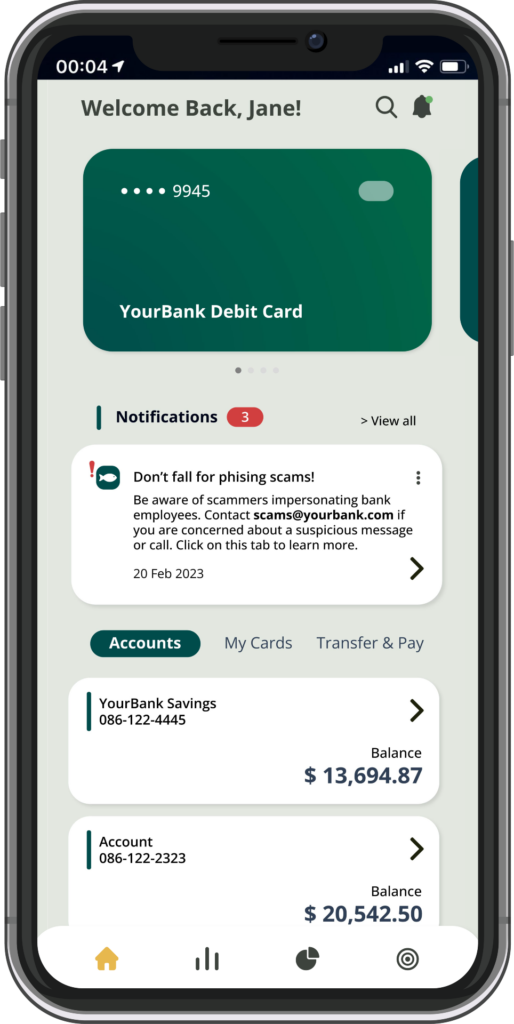 Phishing and Scam Alerts
Provide prompt and tailored notifications and nudges to your customers whenever there is a rise in phishing attacks or scams affecting either your bank's clients or participants in the broader market.
Educate customers on how to spot and avoid scams by delivering proactive and personalised educational nudges with guidance and best practices.
Alerts can be delivered via in-app pop-ups, push notifications, messages in the app inbox, or through email.
Conclusion
Mutuals, co-ops and customer owned banks in Australia play a vital role in improving the financial wellbeing of their members and communities. Their people-first approach and commitment to community development position them as valuable partners in helping individuals navigate challenging financial circumstances while working towards long-term financial stability.
By enhancing their digital services with tools like personalised insights, financial literacy resources, savings goals, budgeting, and predictive money management features, mutuals can empower their members to make informed decisions, reduce financial stress, and achieve their financial goals.
hese initiatives not only benefit individuals but also contribute to broader societal wellbeing by promoting economic stability and helping people to cope with external challenges such as rising inflation and natural disasters. As mutuals continue to evolve and adapt to changing consumer needs, they can make a meaningful difference in improving the financial wellbeing of their members and the communities they serve.