Hearty congratulations to Bank of New Zealand (BNZ) and their well-deserved win for Activity, BNZ Digital's app-based money management tools. Activity has been selected by the Designers Institute of New Zealand as a winning digital product in the Design category. With Activity, the entire process of starting a new account, user onboarding and daily account and transaction management is fully online.
Building upon a successful relationship and in the wake of continued collaboration and success with BNZ to augment and diversify their digital banking offering, Moneythor is privileged to have been a part of the implementation of this innovative Personal Financial Management (PFM) solution that leverages data-driven personalisation to create robust financial literacy content, actionable insights and innovative expense tracking tools to support users in their financial wellbeing journey.
Tracking and categorising spend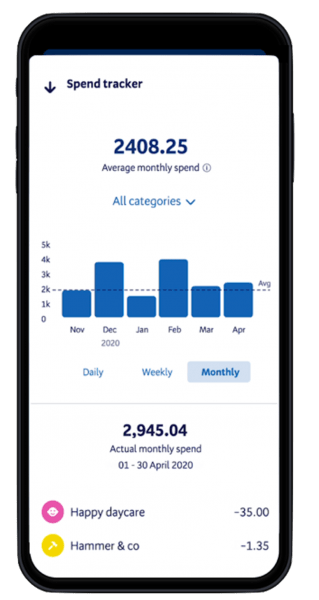 One of the highlights in Activity is the expense tracking tool. This interactive functionality allows users to track their expenditure across multiple accounts to understand what expenses they have made and monitor their daily, weekly and monthly purchases over any chosen period.
All transactions are instantly categorised, giving users a better understanding of what they are buying. And there is also the option of relabelling the categorisation and changing expenses to a more appropriate category, which will then be remembered and applied automatically for future transactions.
Managing cashflow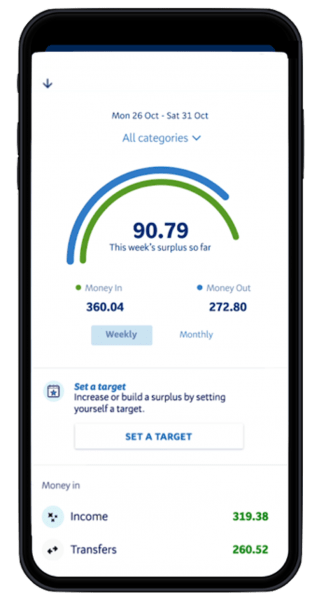 Created with a focus on convenience for existing customers, Activity also offers users a real-time record of managing their cashflow and a holistic overview of their finances.
Users are offered the option of viewing their weekly and monthly balances to give them a better understanding of when there is an excess or shortage of funds in their account to allow for better financial planning.
A key feature here is also the ability for customers to set targets for the cash surplus they aim to finish a pay cycle or a given period with. This innovative and personalised approach to promoting good saving habits is an important contributor to improving the bank's customers financial wellbeing.
Comparing expenses categories and insights into expenditure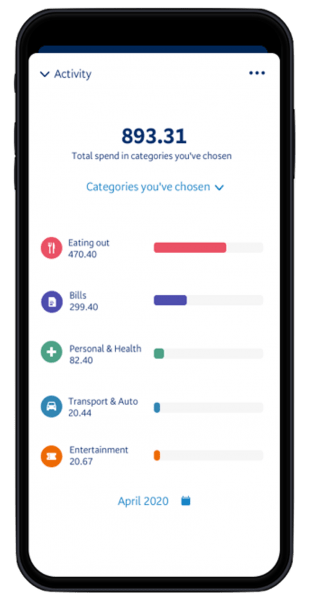 With expenses being categorised, customers can dig into any category to see how their spend compares to the previous period.
Activity allows users to compare up to five categories at the same time, and see what expenses are the most significant to make comparisons. A ranked list also provides a summary of top merchants at the end of every cycle.
With these actionable insights and financial wellbeing tools, Activity enables BNZ to create a more comprehensive and encompassing digital banking experience for its users.
---
Congratulations once again to BNZ for being recognised as a winning digital product and leading the way with promoting financial wellbeing for users in New Zealand. We look forward to further collaboration and creating seamless customer experiences together in the future.