Digital Banking 101 is a blog series focused on defining and discussing some of the key terms used in digital banking.
PFM tools are good for customers, businesses and banks, but what are they and what exactly are the benefits of integrating them into existing digital platforms?
What is personal financial management (PFM)?
Personal Financial Management or PFM refers to the digital tools that consumers use to manage their financial situation. Through clearer, digital categorisation of transactions, users can view budgets, analyse trends and track bills online.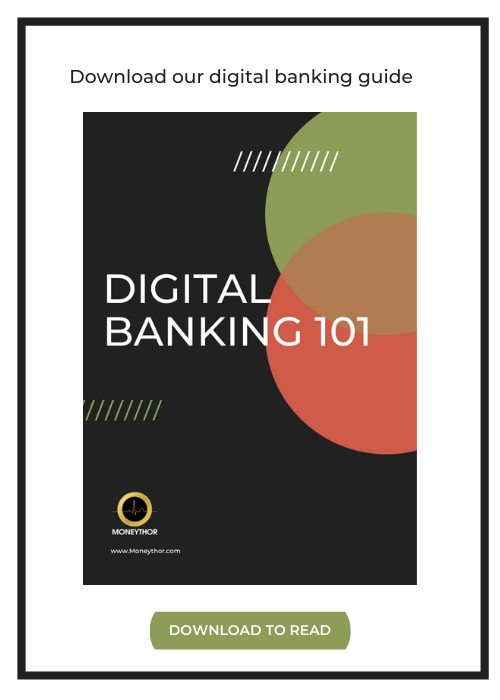 Why are PFM tools useful for customers?
PFM tools give customers the ability to manage their finances in an educated and transparent way leading to better financial planning and overall financial wellness. Customers can use PFM tools to:
Take control of their finances by setting and managing budgets;

Track progress of their financial goals; and

Set-up notifications and nudges to manage overspending.
Why should banks offer PFM tools?  
To stay competitive. Challenger financial institutions have entered the market with intuitive apps preloaded with proactive and personalised PFM tools. Traditional players are automatically at a disadvantage if they aren't offering something similar.
To keep up with customer expectations. A side effect of the aforementioned challenger banks is that modern customers expect a rounded experience on their digital banking apps. Millennial customers in particular have become accustomed to having easy to access, graphical representations of budgets, goals and spending in their financial platforms.
To increase customer engagement online.

 The more time consumers spend in bank apps, the more exposure they have to a banks brand, which will keep it top of mind when deciding on future banking products or services.
PFM in action
Moneythors' data-driven engine powers PFM tools for leading banks and FinTech firms, helping them deliver personalised and actionable recommendations, insights and nudges to customers.
See example of PFM cashflow forecasting tool in action.