Small and Medium Enterprises or SMEs as they are commonly known play a major role in all global economies. They account for 90% of businesses and 50% of employment worldwide. From a bank's perspective SMEs generate annual global revenue of around $850 billion and 80% of banks view this segment as a priority growth area.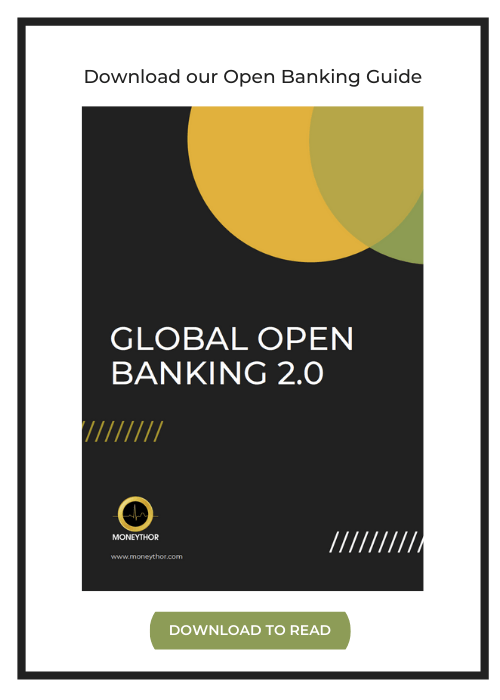 It is not just banks who see the growth potential of the SME market; fintechs such as Sage and iZettle are offering SME credit and other banking services on top of their respective accounting and payments solutions, challenger banks such as Starling and OakNorth have launched SME-focussed products over the last couple of years and in Singapore, Hong Kong and Malaysia digital banks are emerging with the support of new licensing programmes with the specific goal of serving the SME market.
However, even with all this taken into account, SMEs continue to be an underserved market that come up against numerous challenges when it comes to banking. To drive the growth and revenues that they want, banks need to rethink the products and services that they are offering SMEs and redesign the processes and tools for their delivery.
Open Banking which has come to the fore as the catalyst for bank and fintech cooperation has been shaking up the retail banking sector for some time and the advantages for retail customers are clear, but how can Open Banking help banks to better serve the SME market?
Open Banking encourages (or in some cases forces) traditional banks to open up the transactional data store they have and share it with third parties and fintechs to provide customers with data-driven and personalised experiences, products and services.
How can Open Banking help banks to serve the SME market?
Improving credit infrastructure

Providing real-time cashflow management

Enhancing product offerings.
Improving Credit Infrastructure

Access to credit is one of the biggest hurdles for SME businesses. Risk-averse banks have been reluctant to give out credit to SMEs since the 2008 global recession, and a similar situation is now expected with the looming recession fuelled by the COVID-19 pandemic. What's more, banks have limited information to make decisions about the creditworthiness of SME customers and so require statements and credit scores from them to prove their financial stability. Organising this information can be time-consuming and difficult for cash-strapped SMEs and for the banks.

Open Banking can address this problem by giving banks access to an enhanced aggregated view of all the SME's accounts and credit history from multiple banks and other sources, allowing them to make better and less risky decisions in a shorter time and with minimal effort.

New credit comparison tools will also become available thanks to Open Banking that allow SMEs to compare the credit that is available to them, enabling them to make the best financial decision for their business.

Real-time Cashflow Management

For SME business owners, their days are busy, and their plates are full. Keeping a close record of income and expenses can be time consuming and at times can fall down the priority list of things to do, leaving SME businesses in danger of running into cash flow problems.

Account aggregation coupled with real-time forecasting tools give SME business owners a holistic view of their finances from multiple accounts, enabling them to manage their cashflow effectively and preventing future cashflow issues from arising.

Enhanced Product offerings

Having access to SMEs' full account information, spending patterns and activities can enable banks to offer deals and personalised product offerings that improve the customer experience and help SMEs to manage their finances better.

Connecting with and offering third party products to SMEs through the banks' digital channels not only connects SMEs with suitable products and offers but can also function as a new revenue stream for the banks, increase customer loyalty and build strong relationships with innovative external providers.
The SME market is a huge growth opportunity for traditional and new banking players. In order to stay competitive traditional banks will need to find new ways to support their SME base. By taking advantage of the benefits of Open Banking, these players can provide innovative and personalised products and services with less risk and increased revenue opportunities, all while making the lives of their SME customers easier.