Open Banking, which involves allowing third-party providers to access a bank's customer data and payment services, has the potential to either be a bank's greatest threat or greatest opportunity.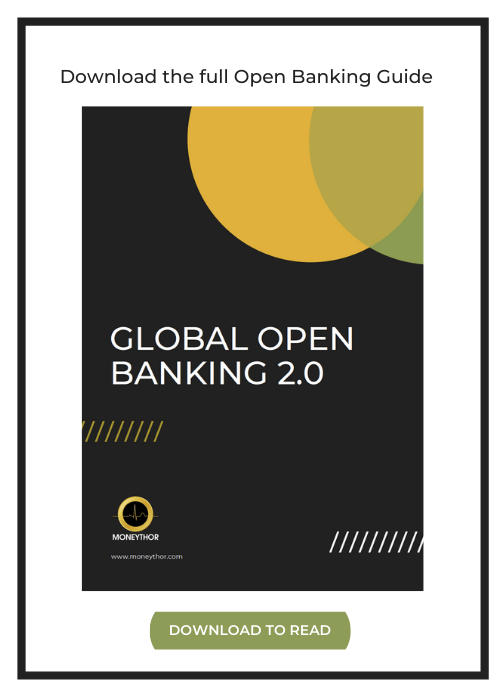 New players such as challenger banks and fintechs are taking advantage of Open Banking and attracting customers in the millions. This customer migration has the potential to erode away at an incumbent's current revenue streams. Business Insider estimates that £6.5 billion of UK incumbent bank's revenues are under threat of being scooped by fintechs and challenger banks by 2024.
However, if banks change their mindset about Open Banking and see the potential opportunities it brings, it could be the key to creating new revenue streams that lead to greater profits and offset losses. Open Banking has set in motion a move to a new way of banking where banks can monetise areas of their business that previously would have been an internal service or product that drained revenue or offer customers more personalised and profitable customer journeys.
How can banks generate revenue from Open Banking?
Partner with fintechs

Sell to fintechs

Deliver effective marketing campaigns
Partner with fintechs

Banks that partner with fintechs can create marketplaces and offer fintech services to current customers, giving them a wider choice of new products that improve the end-to-end journey, drive customer engagement and cost very little for the banks to offer. By offering a third parties' product or service to its customer base, banks can collect a commission or recurring fee from the third-party, injecting fresh revenue into the bank. By partnering with fintechs in this way, banks can avoid losing customers to competition and instead create a fuller offering that keeps customers engaged and drives loyalty.

What's more, many of these third-party providers have large customer bases of their own. By partnering with third parties, banks can gain access to these potentially new and profitable pools of customers.

Sell to fintechs

Another option for banks looking to drive revenue from Open Banking is to embrace a more modular way of working or providing Banking-as-a-Service (BaaS), allowing an ecosystem of fintechs and software providers to connect to the bank through open APIs and providing them with certain value-add functionalities and services over and above the mandated functionality imposed by the regulators and charging them a fee for the access.

Banks can grant access to their current functionality such as compliance, regulation and KYC services that would usually be difficult for third parties to get access to and would be time-consuming for them to organise themselves.

Deliver effective marketing campaigns

Through Open Banking and data aggregation, banks can get an enhanced view of their customers and create detailed and precise customer profiles. This deeper understanding of the individual customer can help banks to position financial products and services where and when people need them. These personalised insights or marketing messages that appear at the right time, in front of the right customer can increase engagement, sales and overall revenue for the bank.
Open Banking is here to stay and for forward-looking banks it represents a big opportunity to introduce new revenue streams, keep current customers, attract new ones and overall help them to stay competitive in increasingly crowded markets.

Blog post updated October 2020