Google recently announced that it has plans to launch its own current accounts and make its move into the financial services industry. The tech giant will partner with Citigroup and Stanford Federal Credit Union to offer "smart checking accounts" next year. While Google has yet to disclose what exactly smart checking accounts will offer, our guess is that they will make use of the data they have to provide personalised and contextual experiences for their customers.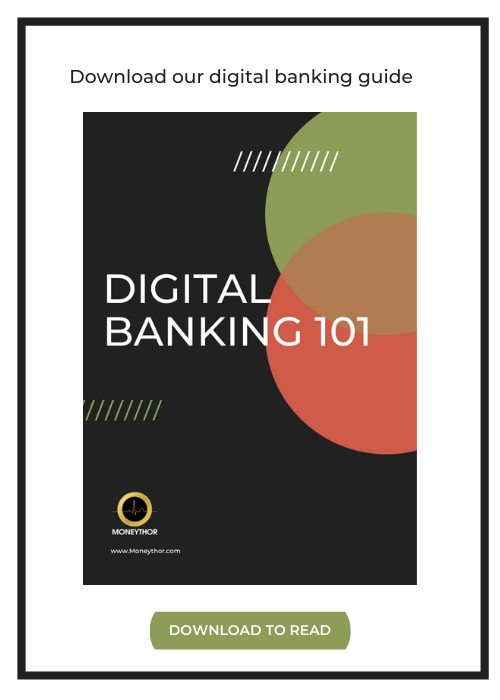 Why is Google moving into banking?
Google's move into banking doesn't seem to be motivated by the need to find new revenue streams but is about gaining insights into consumer purchasing behaviours and increasing their access to customer data.
Google's success comes from its handling of data and how it uses this data to provide user experiences that not only simplify but enhance people's lives. Thanks to its decades of collecting consumer data, Google will be well poised to provide the personalised and contextual experiences that customers are looking for from their financial services provider.
Another reason for Google's move into financial services could be to keep up with their competition. Chinese behemoths like Ant Financial and Tencent, have successfully launched financial services products and are an example to Google of how a tech company can launch successful "superapps" that encompass a range of services and capabilities that build strong and long-lasting relationships with customers.
Asides from Chinese competition, there is also stiff competition at home from Amazon, Facebook and Apple who have all announced plans to expand their financial services offerings. Amazon is offering small business lending though its e-commerce site, Apple launched a credit card in partnership with Goldman Sachs and Facebook has two financial projects due for launch next year; Libra and its new payment system, Facebook Pay. In order to stay competitive, Google needs to find new ways to service its customers and financial services is a good fit for that.
What does this mean for incumbent banks?
Banks have been under pressure from these tech firms for some time. Google & co. have the potential to disrupt the market by leveraging their strong brand images and digital expertise, allowing them to lure customers away from incumbents. However, they face a number of challenges in order to be successful in the financial services industry.
Due to the intense regulatory environment in place, which is strict on the types of financial products and services that can be sold, it is nearly impossible to bring an entirely new product or service to market. This means that all that is left to innovate on is the customer experience. No doubt Google has some good ideas on how to innovate the customer experience, this is an area that it has always excelled at, but will it be enough to make customers switch banks?
While incumbent banks should not underestimate the potential these players have to disrupt the banking industry they can take comfort in the fact that they have first-mover advantage, years of experience and a deep understanding of the regulatory environment. By providing their customers with a valuable and personalised experience, incumbents can offer better products and services that drive engagement and that are difficult for Google to compete with. Banks that are open to innovation, partnerships with new tech players and regulation like Open Banking, can transform the digital banking experience and create a data-driven customer journey that increases engagement and loyalty.

Blog post updated September 2020