Digital Banking 101 is a blog series focused on defining and discussing some of the key terms used in modern-day banking.
What are Chatbots?
Chatbots, in the most simple of terms, are computer programmes that are capable of having conversations with humans. They listen to questions and comments and respond with appropriate answers.
Chatbots have caught the attention of firms across various industries thanks to the many benefits of deploying them. Chatbots have the potential to increase value for firms by refining the sales cycles and reducing the cost to serve. Faster response times and round-the-clock support leads to improved customer satisfaction which can be a driving force in repeat sales and loyalty.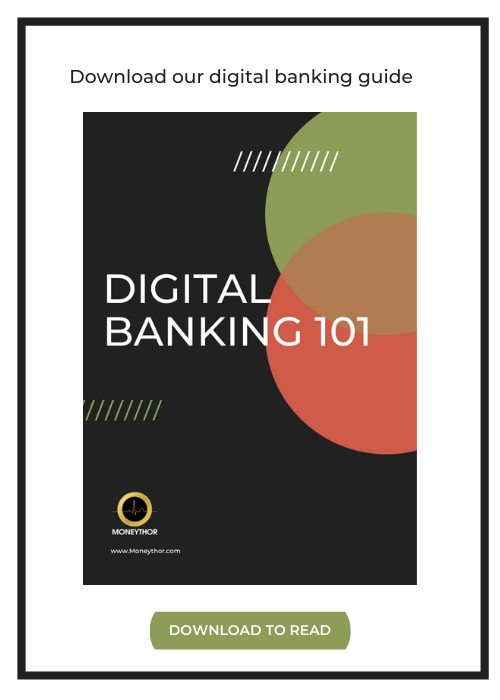 While there is a lot of "hype" around chatbots in banking, what are the real benefits of deploying chatbots in this industry? Where do they fit into a digital transformation strategy? And what does the future of chatbots in banking look like?
Where do chatbots fit into a digital transformation strategy?
New competition and higher customer expectations have been forcing banks to rethink their strategies. Banks are looking for new ways to face big challenges like competing with challenger banks and improving customer engagement.
When established correctly, digital transformation integrates technology into all areas of the business and changes how the bank operates and delivers value to its customers. It streamlines processes and increases digital engagement. Chatbots, as part of digital transformation, help banks to overhaul their customer support channels to increase efficiencies and provide improved and intelligent customer experiences that generate revenue.
The key to effectively implementing chatbots is to ensure they are not siloed and that they are integrated with other channels. When a chatbot has access to and can make intelligent use of a customer's transactional data that is when it becomes a game-changer in banking.
What are the benefits of chatbots in banking?
Chatbots can handle customer queries more efficiently than humans can, answering simple and complex questions quicker, improving the time it takes to serve customers and performing mundane tasks. This means banks can serve their customers much faster by integrating chatbots than by using traditional channels.
Chatbots learn from interactions with customers and become smarter over time. Their ability to analyse and categorise transactional data enables them to provide intelligent and personalised insights to the right person at the right time. Examples of these insights in banking include, cash flow forecasts and financial literacy tips.
Chatbots remember their previous interactions and therefore remember customer preferences. This allows them to make contextual recommendations based on previous human behaviour. When marketing and recommendations are contextual and personalised, customers are more likely to engage with them
What does the future of chatbots in banking look like?
The future of chatbots in banking looks bright. Use of chatbots is expected to become more widespread, 80% of businesses are expected to have adopted the technology by 2020 and it is expected that banks will be able to automate 90% of their customer interactions by 2022.
As voice recognition technology continues to advance, it is predicted that voice activated chatbots will be commonly used in banking. These chatbots can recognise human voices and respond with preconfigured and text-to-speech responses. This is particularly useful for customers who prefer a spoken conversation than a text conversation.
Advances in AI technology will create chatbots that are more human-like and are able to offer higher levels of personalisation. Customers will be unable to differentiate whether they are speaking to a chatbot or a human.
The use of chatbots internally is excepted to increase. Chatbots will be used for internal functions such as Human Resources, operations and support activities, saving time and increasing efficiencies in traditional banks with a large workforce
When integrated into digital transformation strategies, chatbots are expected to overhaul both the internal and customer facing operations of banks, they can simplify tasks and add a level of personalisation that isn't available traditionally. Customer interactions with banks will be unrecognisable as chatbots grow in popularity.

Blog post updated September 2020