Virtually every company must now become a technology company or risk becoming irrelevant. Many key industries have already gone through major disruption and digitalisation including the transport industry thanks to Uber and Grab, accommodation which has been massively disrupted by the likes of Airbnb and retail stores which are rapidly being replaced by e-commerce sites such as Amazon.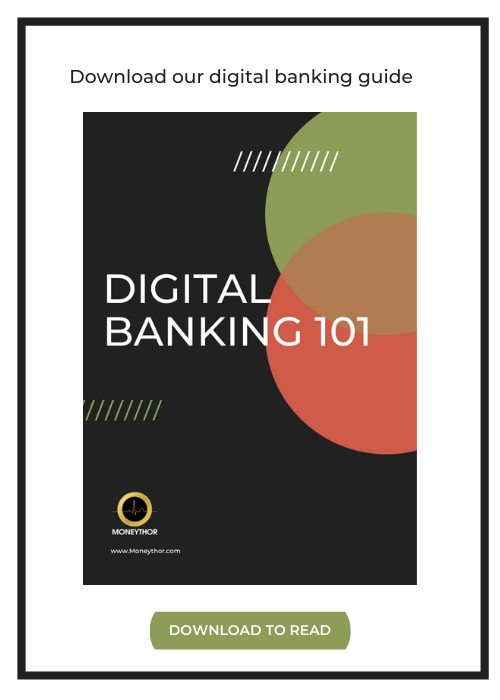 The banking industry is no different and has seen huge amounts of disruption over the last number of years. This is down to the emergence of new players who offer entirely digital banking services, progressive legislation which has pushed banks to reconsider how they manage data and changing customer expectations.
The changes in the banking industry have made it difficult for traditional banks to maintain customer loyalty and their margins remain low. By Introducing digitalisation strategies, banks can drive customer engagement, reduce costs and Increase revenues.
Banks now face two options: adapt, digitalise and grow or stagnate and become irrelevant. But adapting and becoming a technology company is no mean feat and involves completely reinventing the business from the top down. Banks need to refocus the entire business on digital priorities and strategic goals. Banks must transform their culture, operations, technology and data strategy in order to make the move from financial to technology firm.

What are the four requirements for digital transformation in banking?
Digital transformation requires cultural transformation

Digital transformation requires operational transformation

Digital transformation requires technological transformation

Digital transformation requires data transformation
Digital transformation requires cultural transformation

One of the biggest hurdles for banks is the inability to change the company mindset from that of a financial services provider to a technology company. Many banks have been in business for decades and over that time have built a strong and long lasting organisational culture, which can be difficult to change.

A whole new way of thinking about problems, customers and solutions is required to transform a company's culture. The new culture must be clearly defined and become the driving force of the bank's overall strategy. It should be visible in the structure, brand and processes that the leadership team introduce.

The leadership team play a crucial role in guaranteeing the success of a cultural transformation, they must encourage its adoption and embrace it themselves in everything they do. Without their buy-in, odds are the rest of the organisation will not adopt the new culture.

Digital transformation requires operational transformation

Operational transformation Is required to ensure the smooth running of new digital Initiatives. Banks must first assess their current operations including current processes, capabilities, behaviours and management practices. They then need to introduce a management strategy, clear vision and implementation roadmap that can guide the entire workforce towards digitalisation.

Operational transformation should be employee-led, and all levels of the organisation should be engaged with implementation of the new strategy. Employees should feel empowered to contribute to the change.

Digital transformation requires technological transformation

Banks are notorious for having core legacy IT systems that can be outdated and underperforming. In order to transform digitally banks must focus on reinventing their core legacy systems and look for ways to build higher performing and digitally focused systems that provide customers and employees with a positive and efficient experience.

In order to overhaul the technology strategy, managers should be trained to recognise new opportunities and when possible to build in-house capabilities to deliver new technologies. When it does not make sense to build the technology internally, banks should be open to looking for fintech partners that can help them achieve their goals. Regardless of where the technology comes from, there should always be a focus on getting the maximum strategic value from any new technology Introduced.

Digital transformation requires data transformation

Data offers companies a way to grow into new sectors and capitalise on new opportunities. Most big tech companies are successful because of the efficient way they manage customer data. Banks naturally have access to huge amounts of customer information and data that they are not using to its full potential. They must now take advantage of the technological advances that are making data transformation simpler such as analytics to track and monitor, distributed file systems that allow for easier access to data and cloud technology to make operations leaner and more efficient.

Banks need to introduce a data strategy, which sets a clear ambition for the value it expects to create and to introduce appropriate processes that allow for the correct management of the data. Data governance and regulatory compliance are key to ensuring data quality and to introducing a successful data strategy.

Data, when used correctly can provide customers with a personalised and contextual online experience which leads to higher levels of customer engagement and loyalty, reduces costs and increases online revenues.
Digital transformation is no longer a nice to have but it is a requirement for all banks if they want to stay relevant and provide an exceptional customer experience. If a bank truly wants to go digital, they need to look further than just the technology but consider the implications it will have on the entire organisation.
Blog post updated August 2020